Bloscars 2005 - Best Web 2.0 Blog Nominees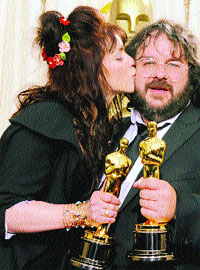 The year is quickly coming to a close. As the curtains go down on the show that was 2005, I think it is appropriate to recognize some folks that have made the Web 2.0 corner of the blogosphere a bit more interesting for the rest of us. In order to honor the achievements and contributions of these fine netizens, Convergence (me) is holding the 1st Annual Bloscars. I will post the "winners" after New Years. Without further ado, let me introduce this year's Bloscar nominees.
Best VC Blog:
Best Product & Company Coverage Blog:
Best Analysis & Trends Blog:
Best Design Blog:
Weirdest Blog:
Disclaimer:
The Bloscars are in no way affiliated with the Oscars. Any likeliness, or similarity to the Oscars is purely coincidental.


technocrati tags:
blog
,
web 2.0
,
award
,
bloscar